Tosca
Performed for the first time on 14 January 1900 at Rome's Teatro dell'Opera
Opera in three acts
Libretto by Giuseppe Giacosa and Luigi Illica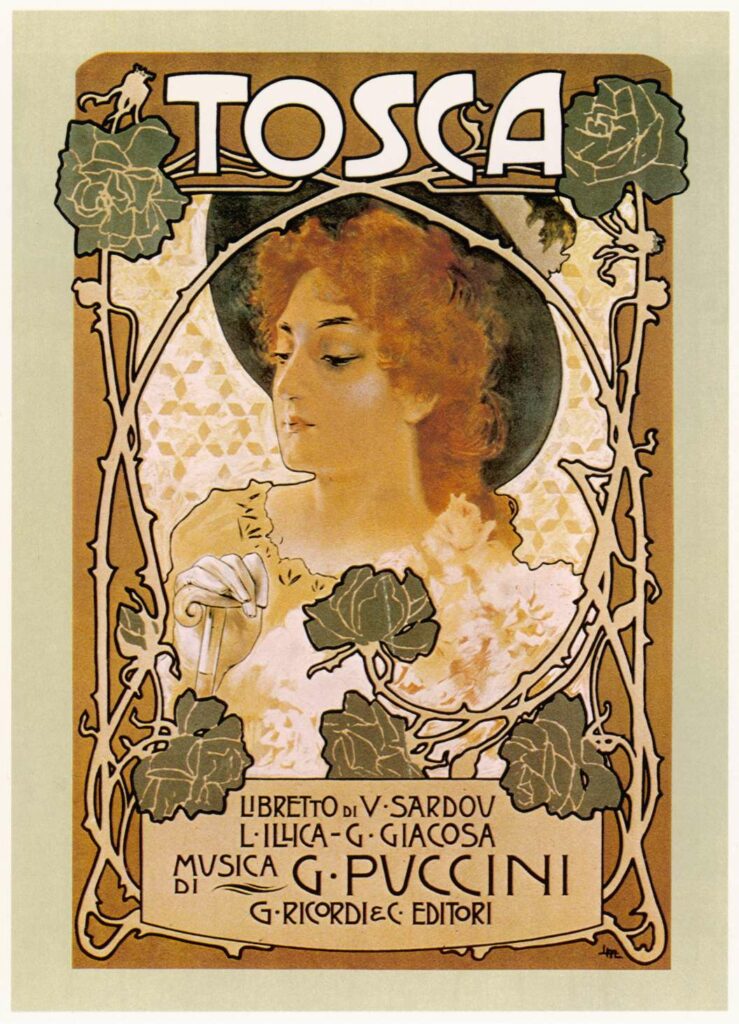 Plot outline:
After the sentimental "simplicity" of "La Bohème", Puccini took on a new type of drama, inspired by Victorien Sardou's "La Tosca", with its bold strokes and political revolutionary themes. This opera has a broader, more daring concept of theatre which shines through in its spectacular staging.
Listen to "Vissi d'Arte, Vissi d'Amore" from Act II on Spotify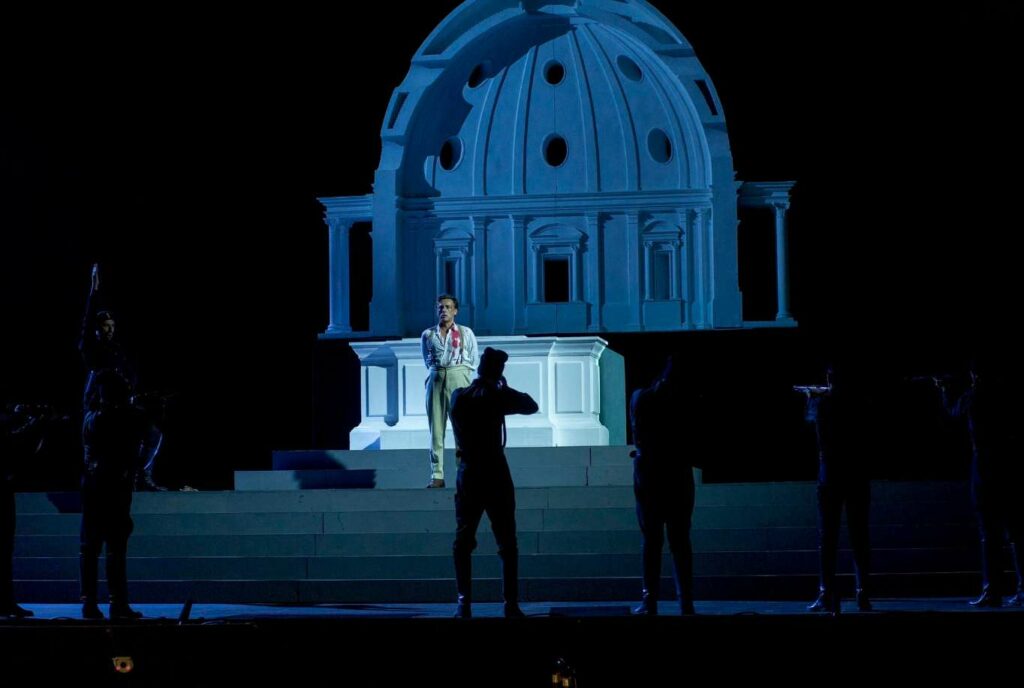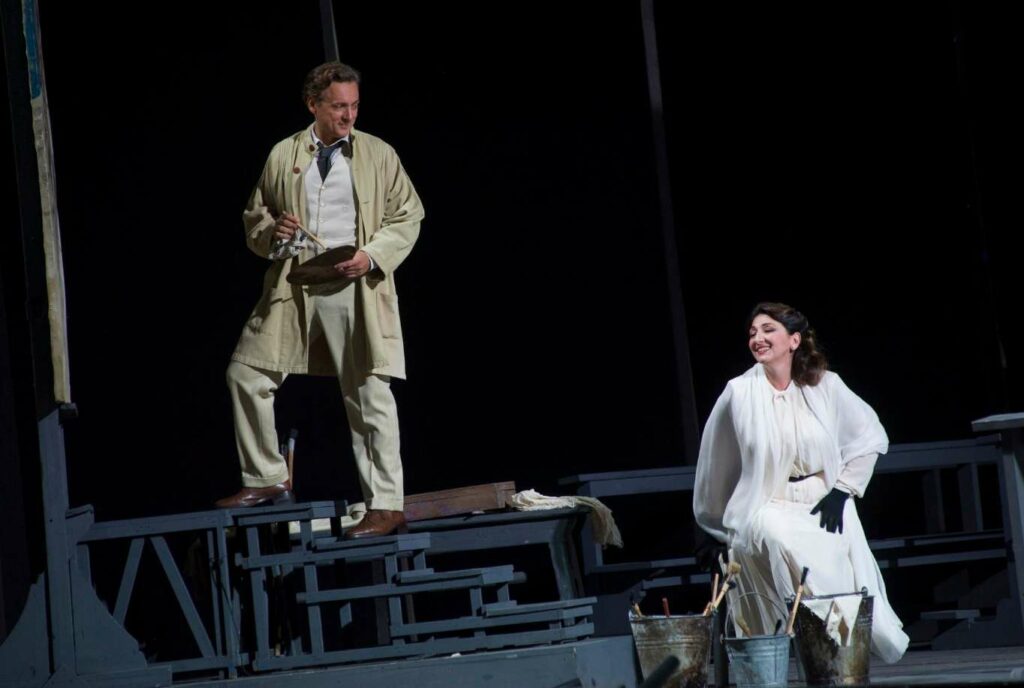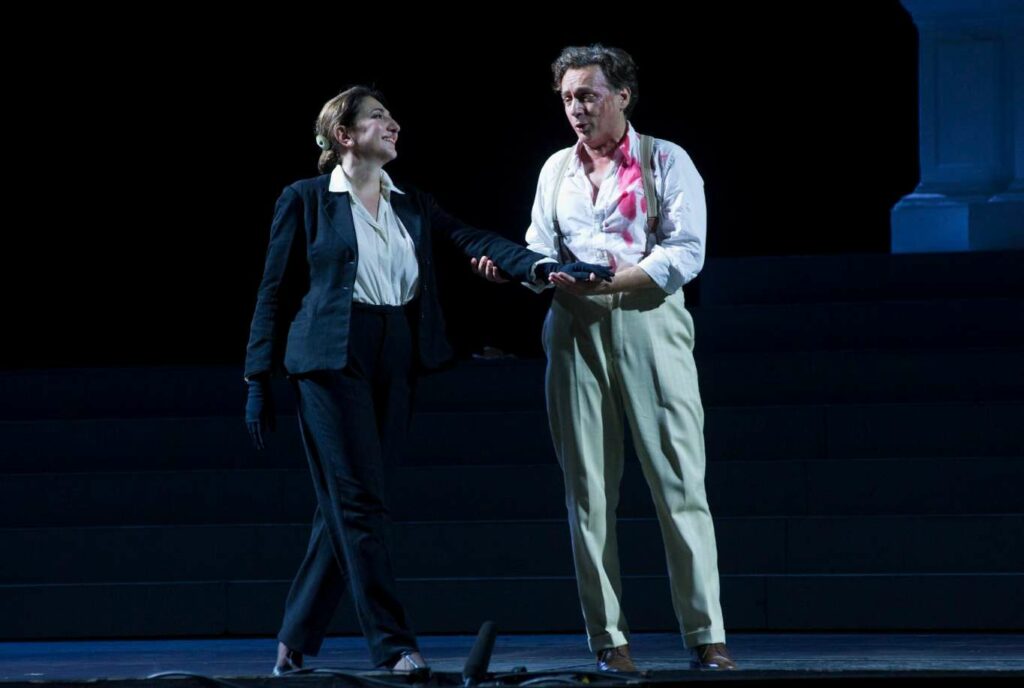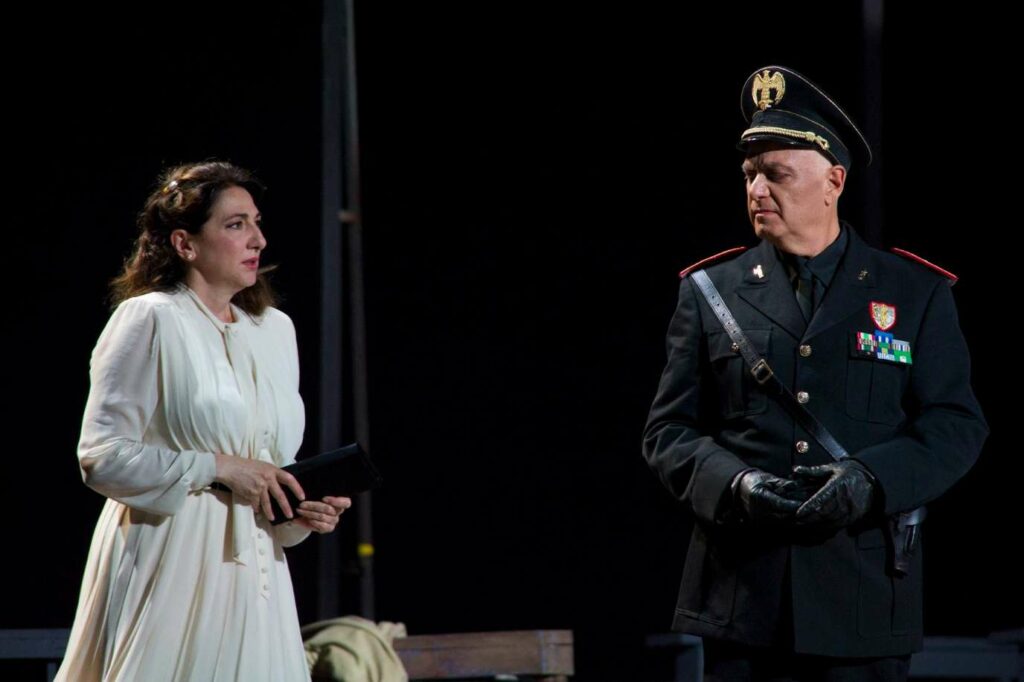 Photo: puccinifestival.it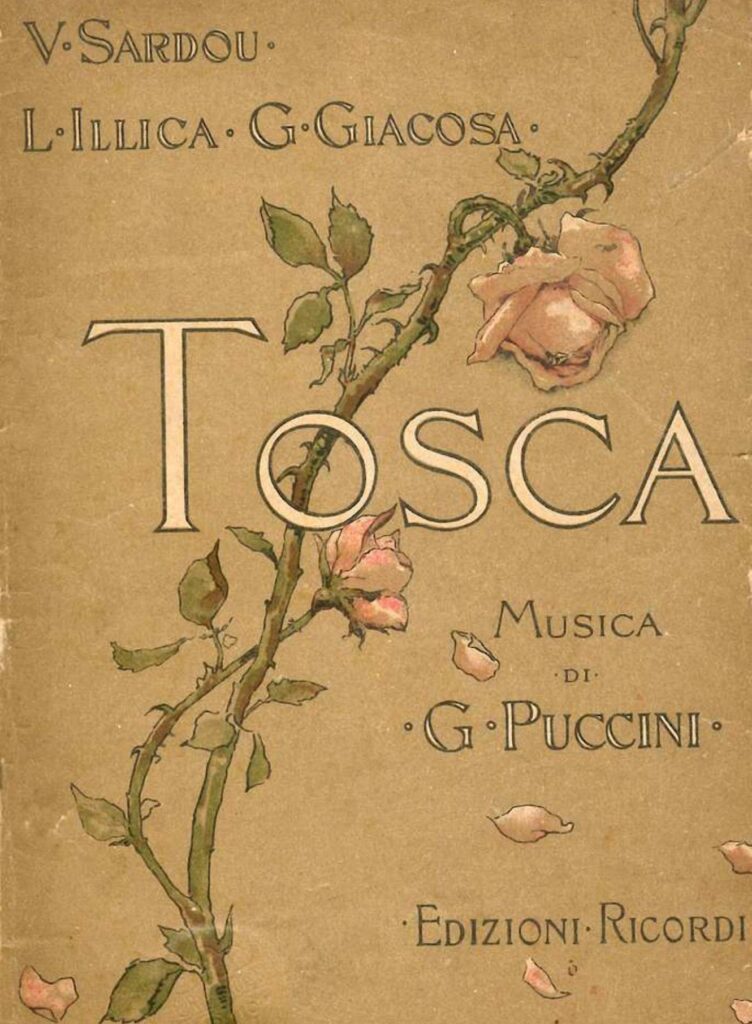 ACT I
Rome, Tuesday, 17 June 1800. Cesare Angelotti, former consul of the Roman Republic and a political prisoner, escapes from Castel Sant'Angelo, fleeing to the church of Sant'Andrea Della Valle. Inside, he finds an old friend, the painter Mario Cavaradossi, who is working on a portrait of the Madonna which bears a striking resemblance to a devoted lady from the parish, the Marchesa Attavanti – Angelotti's sister.
Angelotti hides when he hears Floria Tosca, Cavaradossi's lover and a famous singer, enter. Suspicious of the voices she has heard, Tosca greets Mario frostily, and her mood worsens when she notes the resemblance between the painting and the Marchesa.
When Tosca leaves, Angelotti emerges from his hiding place and Mario offers to let him stay in his villa.
A cannon blast signals that Angelotti's escape has been discovered. Cavaradossi and Angelotti hurry out of the church and go to Mario's villa. When Tosca arrives to tell Cavaradossi about a performance she is giving at Palazzo Farnese, she encounters Scarpia, the Chief of Police, who plays on her fears relating to Mario's infatuation with the Marchesa Attavanti. Tosca, consumed by jealousy, goes to Mario's villa, certain that she will find him in the Marchesa's arms. Scarpia orders Spoletta to follow the singer in order to capture the escaped prisoner and win over the beautiful Tosca.
ACT II
Tosca is singing at a party at Palazzo Farnese while Scarpia is dining in his apartments. Spoletta arrives, announcing that Cavaradossi has been arrested for suspicious behaviour. Scarpia calls Tosca and forces her to listen to Cavaradossi's screams as he is interrogated. Desperate, the singer reveals where Angelotti is hiding, and Cavaradossi is released. The painter gloats and teases the Chief of Police when he hears that Napoleon has been victorious at Marengo. Scarpia unleashes all his fury and condemns him to death for this insult. In the meantime, Angelotti has killed himself to evade capture.
Scarpia offers Tosca a difficult choice: if she consents to give herself to him, she can save her lover from his fate. Tosca agrees.
The Chief of Police offers the singer a pact: they will stage a mock execution for Cavaradossi, and she and Mario will be given safe conduct to flee Rome. When Scarpia tries to get close to Tosca, she disgustedly draws a knife and stabs him to death. She takes the letter of safe conduct from his hands and, in a gesture of piety, places a crucifix on his chest.
ACT III
At dawn, Mario is writing a farewell letter to Tosca. At the same time, the singer is led to the condemned man's cell. When they are alone, she explains that she has killed Scarpia, and that he had organised a mock execution, promising them safe conduct out of Rome. She begs Mario to play his part during the execution and pretend to have been shot when the firing squad shoot him with blanks. Tosca does not realise that this is a trick from Scarpia in order to take advantage of her. The firing squad is real.
After the execution, Mario falls to the ground. Horrified, the singer discovers that he has been killed.
Meanwhile, Spoletta finds Scarpia's body and orders Tosca's immediate arrest. When the men try to catch her on the bridge to arrest her, Tosca throws herself into the Tiber, invoking divine justice.