Gianni Schicchi
Performed for the first time on 14 December 1918 at New York's Metropolitan Opera House
Opera in one act
Libretto by Giovacchino Forzano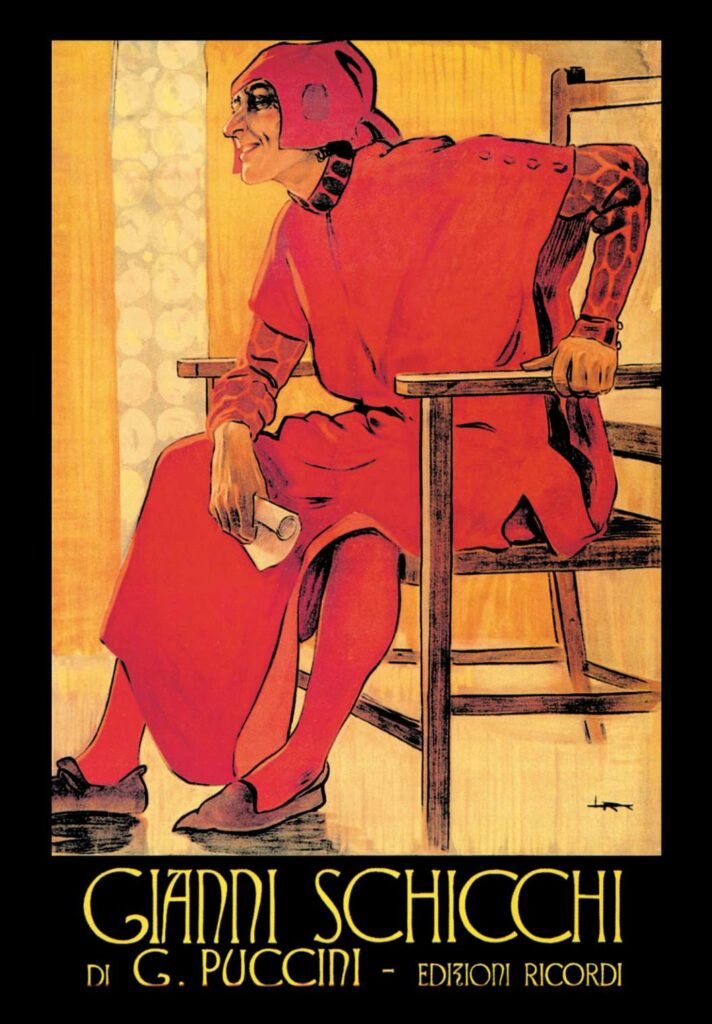 Plot outline:
Giacomo Puccini's artistic maturity comes to full fruition with his "Trittico", a triptych of one-act operas including "Gianni Schicchi". The combination of his skill in orchestration and the huge range of harmonies make this lively comedy, full of mischief and jokes, highly engaging. The composer was inspired by the historic figure Gianni Schicchi de' Cavalcanti who lived in Florence in the 13th century and appears in Canto XXX of Dante's Inferno, in the Circle of Falsifiers. Puccini perfectly conveys the atmosphere of medieval Florence through historical, geographical, and linguistic references, including using authentic Tuscan dialect.
Listen to "O mio babbino caro" from Act II on Spotify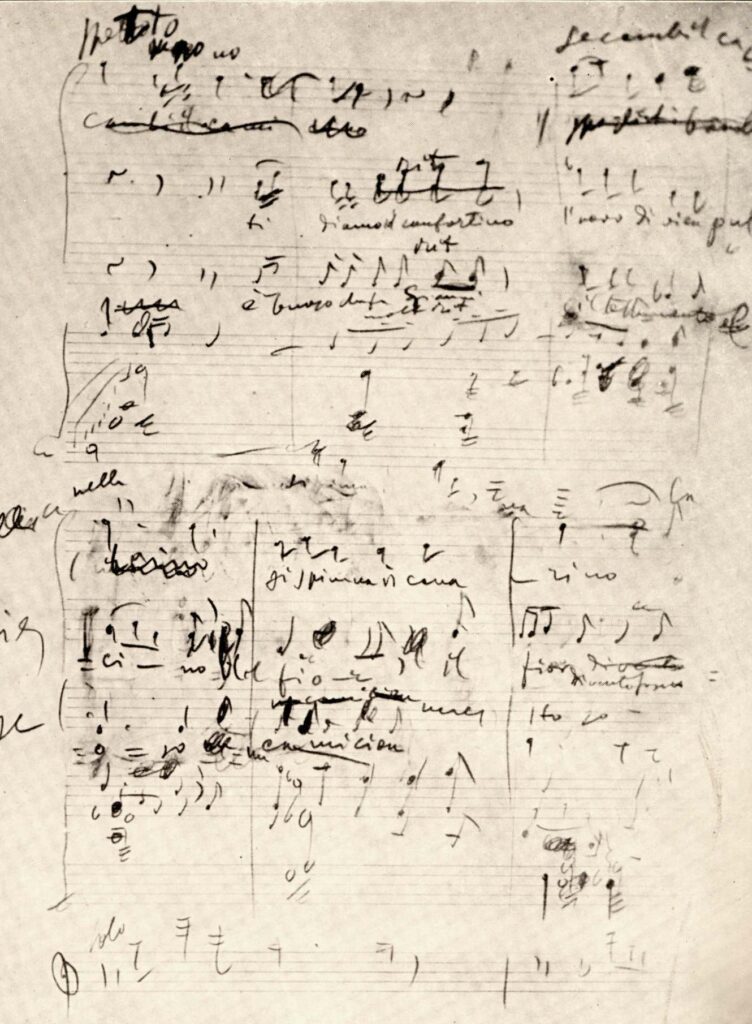 Single act
Florence, 1299. Buoso Donati has died, and his family are gathered in prayer around his deathbed. But when they discover that all of his wealth has been left to a monastery, Rinuccio and his fiancée Lauretta turn to Gianni Schicchi, her father, for help with the will. When Gianni arrives at Donati's house, he is treated poorly because of his humble origins, but he agrees to remain when asked to by Lauretta.

As the notary has not yet been informed of Buoso's death, Gianni hides under the dead man's bed, disguising his voice as he dictates the details of his new will. While he does this, the pretend Buoso states that he wishes to leave his most treasured possessions to "Gianni Schicchi", his dearest friend, and drives the Donati family out of the house, which now belongs to him. Lauretta is now no longer from a poor family, and Gianni gazes at the happy lovers, attempting to justify his greed as generosity for the young couple.